Written by: Dana Suggs
Earlier this month, I was so fortunate to be able to go to the Dream Big Workshop in Dallas (and meet AMY AND ANGIE!  OMGosh!  😀  I actually got to TOUCH them!).  On Saturday, one of the lessons I gave during their time with me was on LEADING LINES.  (Not to be confused with leading ladies…..totally not the same thing.)
So what exactly are leading lines?
Definition: Leading lines are lines within an image that leads the eye to another point in the image, or occasionally, out of the image.
So there ya go!
Here is Dana's definition:  anything that leads the viewer's eyes and focus TOWARD the subject.  (I'm all smart and stuff.)
Here is an example:
At first, you may not even notice the lines.  Let me point them out to you in a wonderful, professional way:
I know, you're jealous right?  (While I'm thinking of it, dear Santa…..WACOM TABLET!)
Anyway, here are the leading lines!  The red ones are the strongest in my opinion.  Your eye starts at that beautiful rock on her finger, then it naturally travels down her hand and down her arm to the beautiful couple!   But we have the lines from the brick walls leading your eye directly to the couple, then the lines from the building behind them….even the lines from their profiles leads the eye to the subject!   Almost like little sneaky neon signs saying "LOOK HERE".
So, what can be a leading line?  Anything really, a tree line, stairs, body position, brick, fence, chairs, even people!  The list is endless as to what could potentially make a leading line.  We are limited only by our creativity.   Leading lines with a specific subject (like a person), you want to draw the focus TO THE SUBJECT.  But, if you don't have a subject in the photo, you want to lead the viewer's eye all over the photo!  Because I am mainly a portrait photographer, I want my leading lines to point TO the subject.  Here are some examples:
Simple stairway.  Because there is a wall on either side of the stairs, your eye is naturally drawn TO the subject.
(I know, you are completely diggin' my bumpy, squiggly lines.  Love the bumpy lines!)
Because her arm is high up on the pole (and we READ from left to right) it's natural for our eyes to follow the arm down to the subject, so for this photo, her arm is the strongest leading line.
(OK, I'll quit with the shaky lines…..I think you get it now.)
So, let's see if you can identify the leading lines in these photos…
(Tricky….but keep looking…..her arms lead your eye RIGHT to her face!)
So there you go!  Easy-peasy!
And now that you know what leading lines are, the NEXT tutorial will be on how to properly use them!  Here is a sneak peek: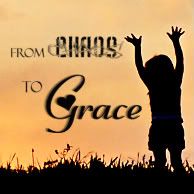 Dana is a contributor here at I Heart Faces and a professional photographer who calls Oklahoma home.  You can view her work on her beautiful blog, Facebook or at Dana's Photography.